About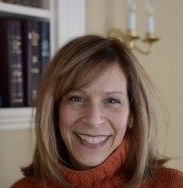 Dose of Donna was conceived in 2000, the time that I, Donna L. Goolkasian of Massachusetts, was working in a small office environment. One of my daily activities (not in my formal job description) was to visit selected co-workers (the really cool ones) and provide them with laughs, a hug, and — most important — words of encouragement for the day. This was a Dose of Donna.
Because I was passionate about this activity, I wondered over the past 10 years if it could be my full-time job. The thought never left my mind and so, with that hope and aspiration, I started providing Doses in writing.
It is my sincere desire that people — those willing, and not literal in thinking — are encouraged by my life's journey and insights. What are my credentials? Fifty-plus years of:
1.) Learning to live well in all circumstances
2.) Sharing the laughs and personal growth whenever possible
3.) Finding love in all
Basically, I'm following my mother's advice: persevere through the valley times and celebrate the mountain-top experiences. She was my encourager, inspiration, and coach…could the Dose be yours?